Price £13.75
plus £6.50 post and packing

Price £13.75
plus £4.00 post and packing

WDIIP have published a book of photos drawn from the WDIIP Photo Library. Breastfeeding: Anytime. Anywhere. includes pictures of breastfeeding out and about, at work, at home, with twins, with older children, around dads, at support groups and at birth.The book also includes reflections by some of our volunteers on their breastfeeding experiences, an overview of good reasons to breastfeed, and a set of links for more information and help.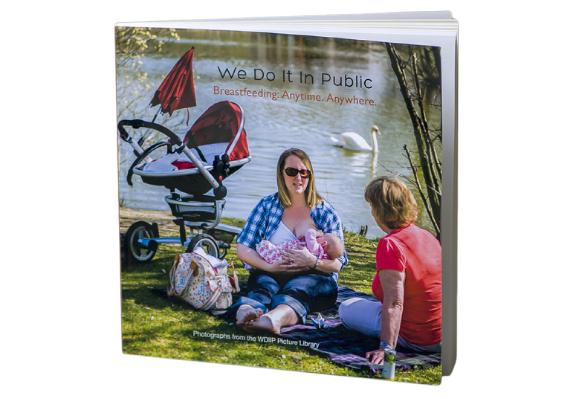 The mums and dads documented in the book are fantastic role models, showing how they have integrated breastfeeding around their daily lives. The book is a wonderful portrait of breastfeeding in action - a remarkable set of pictures that works towards making the sight of nursing babies and children a more familiar experience.
The book has mainly been conceived as a resource for kick starting discussions in breastfeeding education and support groups, but hopefully it will help new mums and dads feel more relaxed about the practicalities of breastfeeding too.
Price £13.75
plus £8.65 post and packing